We at Coursenvy have paid over $100,000 for degrees, conferences, webinars, seminars, online courses, and more, over the past decade to become MASTERS in our fields and businesses! Paired with our hands-on experience (our client list of 500+ businesses) from managing everything from Facebook ads, to Shopify stores, to Etsy shops, to Google/YouTube ads, to SEO, to Amazon FBA/Amazon PPC, to Social Media Marketing PPC, and more... our students consider us the leading online course provider, averaging 4.5/5.0 stars from over 648,284+ students!
Don't waste your money GUESSING with eCommerce, SEO, PPC ads and online marketing. MASTER all the platforms first with our courses, THEN jump into building ads, product listings, and marketing campaigns with CONFIDENCE! Don't waste money on incorrectly built ad campaigns... we are here to help YOU understand online marketing strategies inside and out!
We have created the ALL-IN-ONE resource we wish we had years ago when just starting out with our online businesses. We have compiled many gems from each learning vehicle out in the world and combined them with our own hands-on experience, ALL to create 100+ hours of PREMIUM video content for this COURSENVY ULTIMATE ONLINE MARKETING BUNDLE!
As you can see, we are a top rated instructor because of this valuable data we provide at a fair price! Just read a few of our reviews: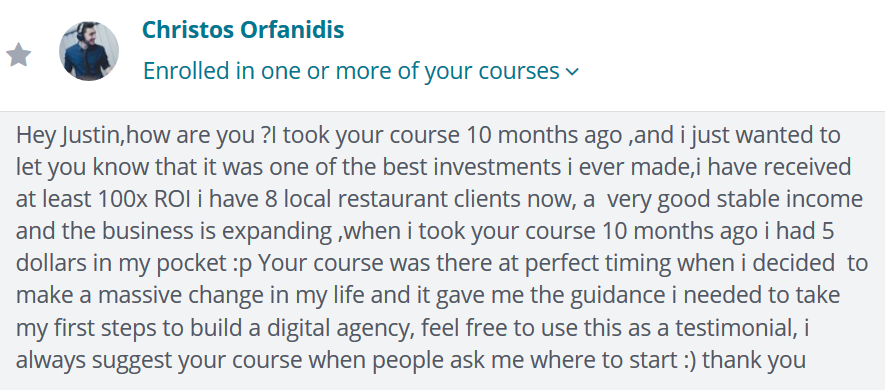 Now… if you have been searching for that next great course, conference, seminar, webinar, etc., to Master Social Media Marketing (Facebook, Twitter, Instagram, YouTube, Pinterest, Google & MORE), Expand your SEO knowledge, Learn How to Sell on Amazon and Etsy, Master Email Marketing, Start an Ad Agency, etc…
LOOK NO FURTHER!

This course offers you our BESTSELLING Courses in one convenient bundle!