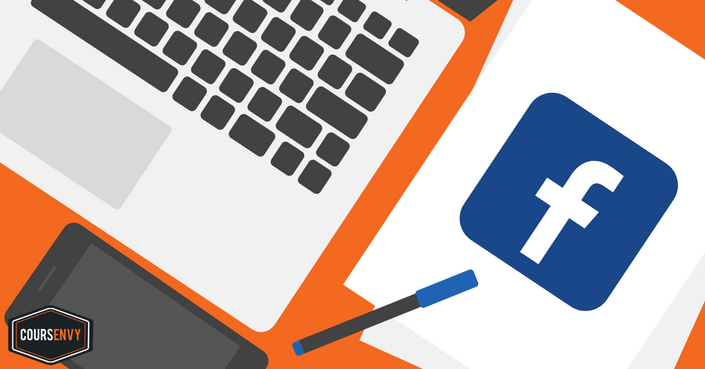 Facebook Ads & Facebook Marketing Mastery Guide 2023
Our Best-Selling course with over 214,717+ students and a 4.5/5 Star Rating!
Watch Promo
ENROLL NOW
Join over 214,717+ ⭐⭐⭐⭐⭐ Facebook Mastery course students!
We at Coursenvy have paid thousands of dollars for degrees, conferences, webinars, seminars, online courses, and more, over the past decade to become MASTERS in our fields and businesses! Paired with our hands-on experience (our client list of 500+ businesses) from managing everything from Facebook ads, to Shopify stores, to Etsy shops, to Google/YouTube ads, to SEO, to Amazon FBA, to Social Media Marketing PPC, and more... our students consider us the leading online course provider, averaging 4.5/5.0 stars!
Don't waste your money GUESSING with eCommerce, SEO, PPC ads and online marketing. MASTER all the platforms first with our courses, THEN jump into building ads, product listings, and marketing campaigns with CONFIDENCE! Don't waste money on incorrectly built ad campaigns... we are here to help YOU understand online marketing strategies inside and out!
There is some incredible content online and amazing courses out there... but the wide price gap is upsetting to us! We at Coursenvy want to give back to the entrepreneurs and small business owners we love! We have created the ALL-IN-ONE resource we wish we had years ago when just starting out with our online businesses.
As you can see, we are a top rated instructor because of this valuable data we provide at a fair price! Just read a few of our reviews: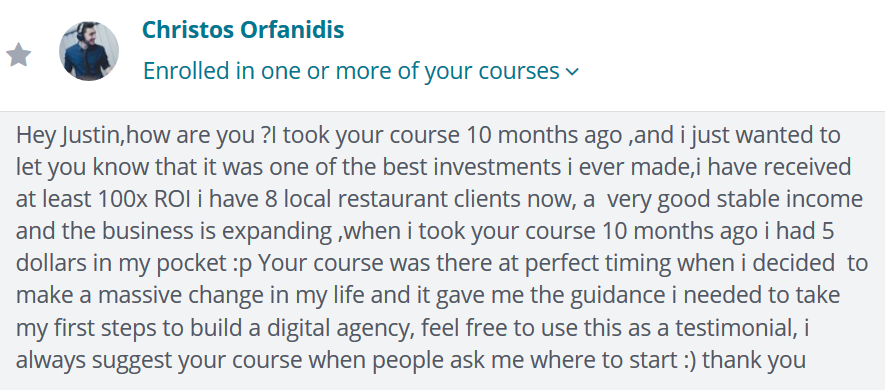 WHY LEARN FROM ME?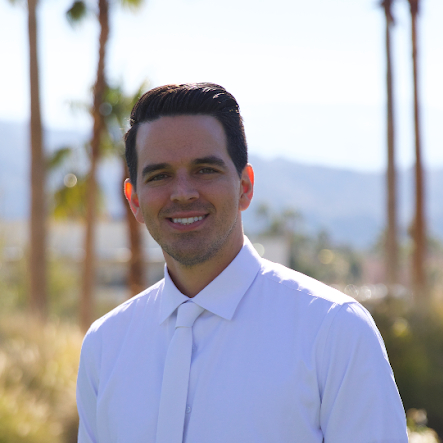 I have been selling online since 2004!
Hi, I'm Justin! I began my path into entrepreneurship as an engineering major. Once I began to learn coding in my college courses, I started to build niche keyword websites, then I would use growth hack marketing techniques I learned online to grow their traffic/revenue, then I would flip them for a profit. This is actually how I paid for my college degree!
Now over a decade later, I have built hundreds of websites, marketed and sold thousands of products online, consulted hundreds of clients/businesses (managing ads for over 500 clients with a 95% retention rate), and built multiple successful businesses myself!
After finishing in the Top 8 for the Entrepreneur magazine 2014 Entrepreneur of the Year, I sold that startup and focused solely on my Amazon stores and ad agency. But friends started to ask how they could do the same stuff I was doing (i.e. work from home in their pajamas), so I built this course bundle and began sharing my knowledge with the world!
ENROLL NOW!

Use Facebook marketing to excel your business! Take this top rated Facebook course to optimize your Facebook ads today!
JOIN THE 536+ COMPANIES COURSENVY HAS CONSULTED ON SOCIAL MEDIA MARKETING AND INCREASING CONVERSIONS VIA FACEBOOK ADS!
Three reasons to TAKE THIS COURSE right now!
New lectures and content is added constantly as updates to Facebook, SEO & SMM roll out.
You can ask me questions and see me respond to every single one of them thoughtfully!
What you will learn in this course is original, tested, and very detailed! Learn the marketing strategies I implement for clients daily! This course will also layout how to optimize your Facebook ads and enable you to reach any type of target market! Make the most of social media marketing and make it easy, so you can get back to what you do best, running your business!
In this course, you will learn Facebook Marketing from A-Z, beginner level to advanced!
You will be able to optimize your Facebook ads for increased conversions and decreased costs. You will be able to create and make use of EVERY type of Facebook ad. You will be able to grow your Facebook page likes and post engagement. You will be able to find new customers that will drive your brand to new heights via social marketing. Join this course now to learn how to take your brand, product or service to the next level with the power of Facebook Marketing!
TAKE A STEP IN THE RIGHT DIRECTION WITH YOUR LIFE AND LEARN HOW FACEBOOK MARKETING AND SOCIAL MEDIA MARKETING WILL MAKE YOUR BUSINESS/BRAND A HOUSEHOLD NAME!
ENROLL NOW!
Your Instructor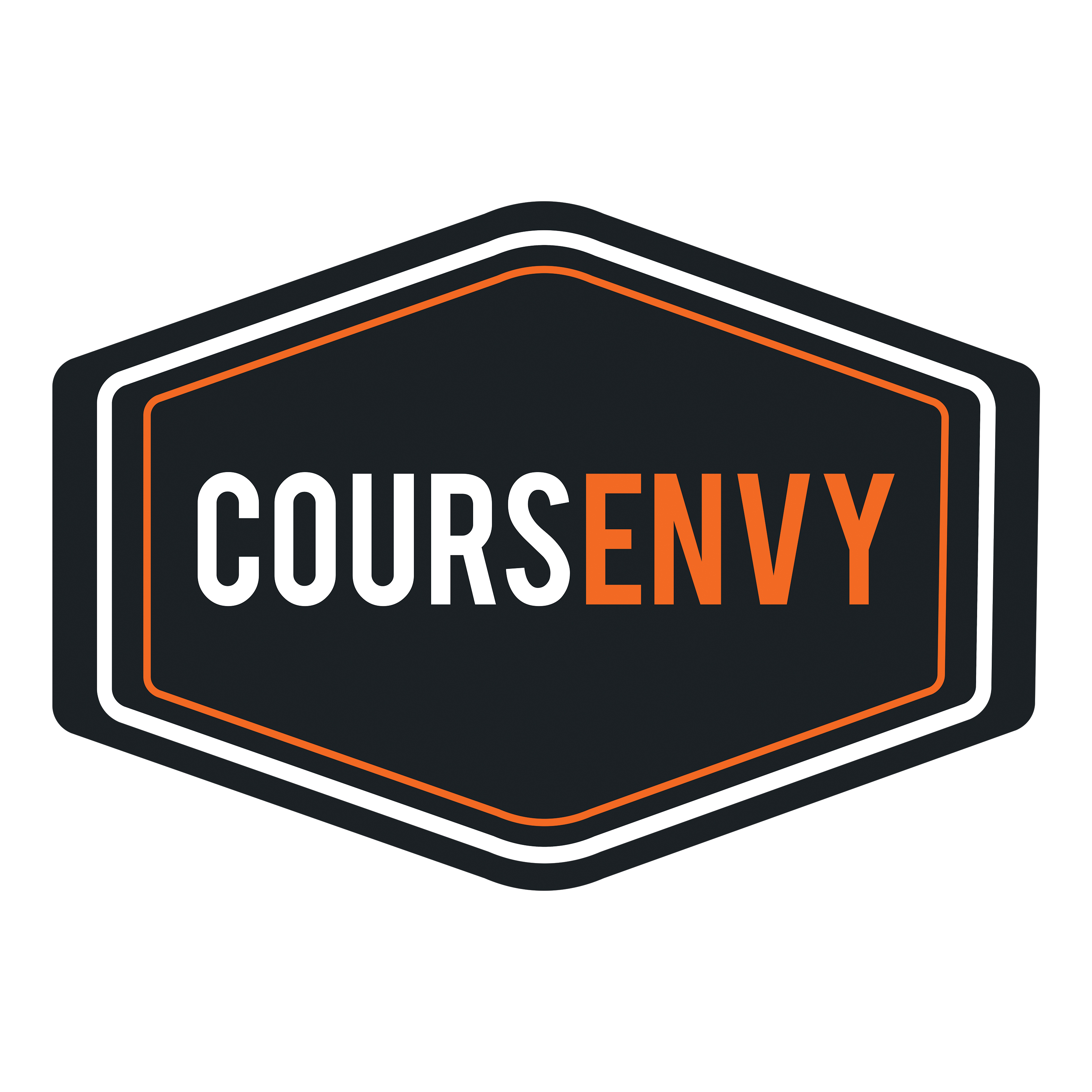 Coursenvy has taught hundreds of thousands of students everything from Business, to Marketing, to Amazon and Ecommerce, to Facebook Advertising, to Investing, and so much more!
Coursenvy is a Los Angeles-based education platform that offers an ever-growing range of online courses from top universities and topic experts. Our emphasis is on teaching real-life skills that are essential in today's world.
All Coursenvy courses are taught by experts in their field who have a true passion for teaching and sharing their knowledge.
LEARN NEW SKILLS WITH COURSENVY!