OUR BEST COURSE BUNDLE - ALL FOR ONE LOW PRICE!
Master Business & Digital Marketing in the #1 Rated MBA Alternative
Upgrade Your Career or Become Your Own Boss
—
"I'm currently running a $2M business with 6 employees thanks to the Coursenvy courses included in the modMBA! ⭐⭐⭐⭐⭐"
Achieve Financial Freedom Like The 648,820+ Students Inside!

Sign up now to get FULL access to our business and marketing course bundle, the modMBA (100% online)! This includes access to our "Shark Tank-style" Best Business Competition and all of our top-rated Coursenvy courses: Entrepreneurship: Idea to Launch, Facebook Marketing Mastery, Social Media Marketing Mastery, Financial Literacy, and more (a $5,000+ value)!
Coursenvy.com was founded in 2015 and created the modMBA program to teach students the skills that are required in today's modern business world. Thousands of modMBA grads have created their own successful businesses and thousands more have been hired everywhere from fortune 100 companies to startups! You will learn the most in-demand skills inside the modMBA!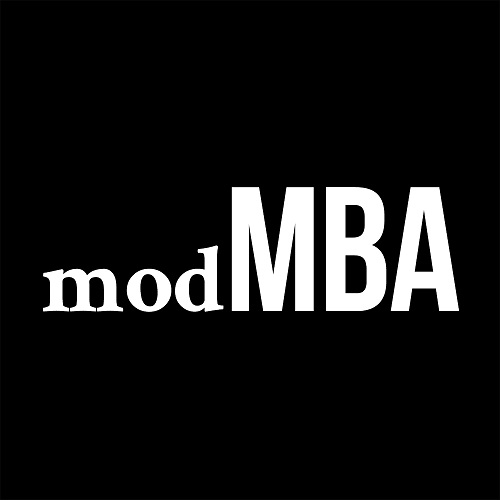 ✅ In the first module of the modMBA, students will create a new business (or a new revenue stream for their current business)


✅ Students will then move on to the next modules, obtaining a Certificate of Completion for each MBA alternative course they complete.


✅ The modMBA is a top-rated enrichment program for students who want to learn how to build businesses alongside industry pros. The program is 100% online, in a safe, secure learning community.
Why Over 648,820 Students Love ModMBA!


What students love most is that they can learn at their own pace and have access or ALL Coursenvy courses! The most common route students take is completing the first module (
create a business pitch for a potential business investment

), then they cherry-pick from the remaining courses included in the program based on their interests. For an actual example, a freshman in college (who was considering finance as a major) completed the modMBA Best Business Competition, then took our investing course, MBA alternative finance course, cryptocurrency course, and real estate course. Another real example was a high school junior that knew they weren't attending college; they took all our marketing courses and our how to start an advertising agency course, then they created their own advertising agency business and

had an income

before they graduated! Check out a few of our favorite testimonials below:


"I just wanted to let you know that it was one of the best investments I ever made, I have received at least 100x ROI. I have 8 local restaurant clients now, a very good stable income and the business is expanding. When I took your course 10 months ago I had 5 dollars in my pocket! Your course was there at perfect timing when I decided to make a massive change in my life and it gave me the guidance I needed to take my first steps to build a digital agency, feel free to use this as a testimonial, I always suggest your course when people ask me where to start." ⭐⭐⭐⭐⭐ -- Christos Orfanidis


"Thank you for this course. I am completely new to Entrepreneurship, yet not totally clueless. This course gave me many things to consider from the true 'business' aspect vs the 'i have a great idea' aspect. What I appreciated most was that I could keep up. Some was a bit over my head, but that showed me where I need to research and 'stretch' myself, but most was very understandable for me as a newbie."
⭐⭐⭐⭐⭐

-- Pamela Dees


"Honestly, this was an amazing course! I learned so much and finished it from beginning to end feeling empowered and ready to take action on my entrepreneurial endeavor. The instructor Justin O'Brien is remarkable and I don't say that lightly."
⭐⭐⭐⭐⭐

-- Rene Leiva


"I am launching a new platform this year and this was my first business class. I found that it gave me a great framework to understanding the world I am entering. While I still have much work to do this has allowed me to focus my energies in a productive manner. Thank you!"
⭐⭐⭐⭐⭐

-- Aaron Council


"By far the best direct and to-the-point information available for the money and lots of it. I'm extremely impressed. I personally love when there's too much info for my brain to keep up because that means I got a lot for my money."
⭐⭐⭐⭐⭐

-- Jeff Shem


"I would definitely recommend this course if you are starting out to learn about Social Media Marketing. It was super helpful and opened my eyes to a lot of things I didn't know was available as marketing tools."
⭐⭐⭐⭐⭐

-- Christina Frey


The modMBA Course List:

All of our courses are asynchronous, enabling learning on your schedule! Our 100% online courses include self-guided modules, pre-recorded video content, and lecture assignments! After finishing each course, students will receive a Certificate of Completion AND can also choose to receive 2 optional college credits from Fresno Pacific University.


✔️ Entrepreneurship: Idea to Launch + The modMBA Best Business Competition (Students who complete this module 100% will be considered for the best business startup investment!) - 25+ lectures, 3+ total hours
—
✔️ Financial Literacy - What I Wish I Learned in School - 1+ total hours
—
✔️ The Online MBA Alternative (We created a perfect clone of the traditional MBA curriculum in the form of free to audit courses offered by top-tier universities like Wharton Business School, University of Michigan, Johns Hopkins University, Harvard University, and more!) - 11 sections, varying total hours
—
✔️ Facebook Ads & Facebook Marketing Mastery - 100+ lectures, 10+ total hours
—
✔️ Social Media Marketing Mastery - 90+ lectures, 8+ total hours
—
✔️ Instagram Marketing Mastery - 20+ lectures, 2+ total hours
—
✔️ Search Engine Optimization (SEO) Mastery - 20+ lectures, 2+ total hours
—
✔️ Email Marketing Mastery - 30+ lectures, 4.5+ total hours
—
✔️ Etsy & eCommerce Mastery - 20+ lectures, 2+ total hours
—
✔️ Amazon FBA Course - How to Sell on Amazon from A to Z - 60+ lectures, 4+ total hours
—
✔️ Advanced Amazon Marketing - The Complete Amazon Ads Course - 20+ lectures, 2.5+ total hours
—
✔️ How to Start an Advertising Agency - 20+ lectures, 3+ total hours
—
✔️ How to Invest in Stocks + The Billionaire Investing Course - 10+ lectures, 1+ total hours
—
✔️ Real Estate 101 - 10+ lectures, 1.5+ total hours
—
✔️ Cryptocurrency Mastery - 20+ lectures, 1+ total hours
—
✔️ The Complete Kickstarter Crowdfunding Success Course - 1+ total hours
—
✔️ How to Build a Website & Lead Capture Pages - 1+ total hours
—
✔️ The Complete Shopify eCommerce Course - 1+ total hours
—
Each student will get access to over $5,000 worth of courses listed above!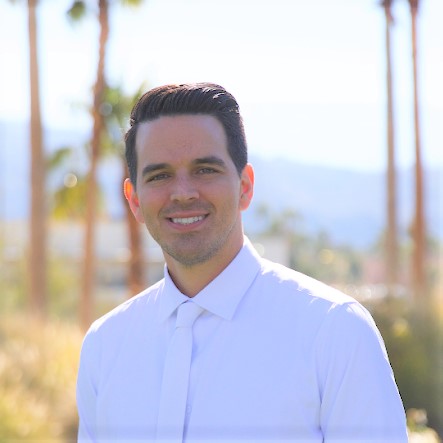 Hi, I'm Justin, the founder of Coursenvy! I grew up on a farm in Nebraska and money was always tight, so my dad always encouraged me to start businesses and money producing ventures. I loved the idea of making money, but I had no idea what to do. So my first businesses were pretty odd to say the least... including selling mini hay bales even kids could lift, door to door organic egg sales, toy/action figure flipping on eBay, my high school FFA business… the list goes on!
My entrepreneurial bug didn't go away once I graduated high school… in college I learned how to code so I started to build eCommerce and affiliate marketing websites (which ended up paying for my bachelor's degree!)
My path into entrepreneurship bloomed as an engineering major in college. It was way back in 2005 when I began to immerse myself in the online world of marketing, eCommerce, affiliate marketing, search engine optimization, and so much more. I am not gonna lie... there was a lot of failures and a lot of ramen noodles consumed during this time period. But slowly, through trial and error, I started to learn what worked and what didn't work with everything to do with online marketing and business growth.
I spent day after day reading and watching content teaching these topics. My first few online business ventures were based around affiliate offers (Amazon Associates to be specific). I purchased long-tail keyword domain names that were an exact match of Google search terms, then I would build a WordPress website/blog for each one. I used a mixture of my SEO skills paired with paid advertising from Facebook ads and Google ads to drive traffic to these websites. While many of the websites didn't make me a penny, about 1 out of 5 started to make me passive income! So on these winners, I scaled up the ad spend and started making what I thought was pretty awesome money to a 20-something-year-old!
Next, I did the unthinkable... I started to sell these affiliate marketing websites on eBay and Flippa! Like a mentioned earlier, I actually made enough money to pay off my college loans doing this!
My online ventures only snowballed from there... leading me to create various Etsy, eBay, Amazon, and Shopify eCommerce stores. I created private label products in China, as well as dropshipped other brand's products.
Then I started to do all of this for other people! As of today, I have built hundreds of websites, helped market and sell thousands of products online, consulted hundreds of clients/businesses, managed ads for over 500 clients (with a 95% client retention rate), and built multiple successful businesses myself!
After finishing in the Top 8 for the Entrepreneur magazine 2014 Entrepreneur of the Year, I sold that startup and focused solely on my Amazon stores and advertising agency. But my friends started to ask how they could do the same stuff I was doing (i.e. work from home in their pajamas).
So in 2015, I built these courses, launched Coursenvy.com, and began sharing my knowledge with the world! Our team has steadily grown in our Los Angeles headquarters since, as we constantly update and add to the courses! Our mission at Coursenvy is to be ALWAYS LEARNING!
My success has given me the greatest gift in the world... the ability to do what I want, when I want, with who I want! It's allowed my incredible wife and I to travel the world and work on our schedule!
Now, after two decades of trial and error, we have built the courses I wanted as a student 🤓 …all bundled into what we call the modMBA!
The first section of the modMBA is our "Entrepreneurship: Idea to Launch + The modMBA Best Business Competition" module. This teaches you how to come up with a business idea, conduct market analysis, and create a business plan, business model, and business pitch. Then our Capstone Project for this module is pitching your business idea for a potential startup investment!
Now like I said, I created the modMBA with a young me in mind… so besides the modMBA Best Business Competition, included with this modMBA are 20+ other courses teaching you everything from Advertising, to Building a Website, to Social Media Marketing, to Selling on Amazon, to Email Marketing, to How to Start an Ad Agency, to eCommerce, to SEO, to Facebook Ads Mastery, to Investing in Stocks and Real Estate, to our MBA alternative courses, and much more!
EVERYTHING I WISH I WAS TAUGHT IN SCHOOL!
Over 648,820 ⭐⭐⭐⭐⭐ happy students have enrolled in our top-rated Coursenvy courses! And the best part is that you will be gaining an education that my current students have already tested and used to create 7+ figure businesses and to obtain successful careers! Students will learn the most in-demand skills inside our 100% online, business and marketing CTE courses! Our current students include entrepreneurs, marketing managers, CEOs, small business owners, and more… ALL looking for that competitive edge!
While many colleges and high schools have great entrepreneurship pitch contests, NONE provide an in-depth, modern business mastery course curriculum like our modMBA does! The modMBA is an MBA alternative program (100% online) that enables ANYBODY to launch and grow a business. This program focuses on teaching marketing strategies to increase sales and reach more customers, while reducing costs and increasing productivity.


Enroll in the modMBA course today!
Check your inbox to confirm your subscription and get your free sample!