Enrollment Closing Today!

Launch your $2,000,000 revenue per year business like this student did:
"I'm currently running a $2M business with 6 employees thanks to the Coursenvy courses included in the modMBA!" ⭐⭐⭐⭐⭐
Create, Pitch & Launch a Business Idea in 30 Days
—
Get 1-on-1 access to instructors who have launched countless businesses and invested in the startups Lyft, Turing, Udemy, and more!


In this 4-week, 100% online MBA alternative, students will:
✅ Create a new business idea (or add a revenue stream to your current business)
✅ Practice risk-taking
✅ Master financial literacy
✅ Master digital marketing
✅ Perform market research
✅ Create a business plan
✅ Create a pitch deck
✅ Pitch venture capitalists (we've invested over $1 million in businesses)
✅ Launch your business
✅ Scale your business and generate more income
Join 400,000+
Students Inside!
Coursenvy.com was founded in 2015 and created the modMBA program to teach students the skills that are required to excel in today's modern business world.
Thousands of modMBA grads have created their own successful businesses and thousands more have been hired everywhere from fortune 100 companies, to startups!
Students learn the most in-demand skills inside the modMBA and get access to ALL of our top-rated Coursenvy courses (a $5,000+ value sold separately)!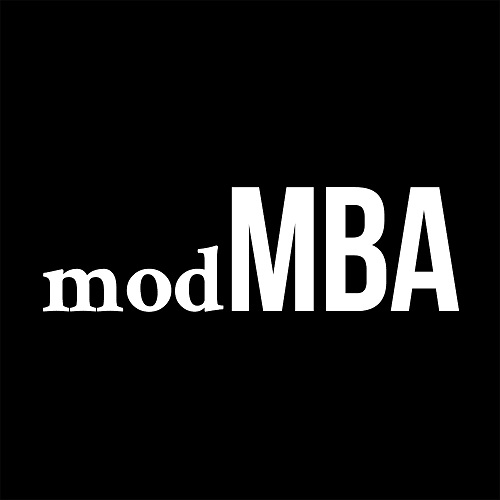 Loved By Over 400,000 Students
"I just wanted to let you know that it was one of the best investments I ever made, I have received at least 100x ROI." ⭐⭐⭐⭐⭐ -- Christos Orfanidis
"By far the best direct and to-the-point information available for the money and lots of it. I'm extremely impressed. I personally love when there's too much info for my brain to keep up because that means I got a lot for my money." ⭐⭐⭐⭐⭐ -- Jeff Shem
"Honestly, this was an amazing course! I learned so much and finished it from beginning to end feeling empowered and ready to take action on my entrepreneurial endeavor. The instructor Justin O'Brien is remarkable and I don't say that lightly." ⭐⭐⭐⭐⭐ -- Rene Leiva
"Coursenvy's modMBA was a real eye-opener for me! Each module was constructed very carefully and thoughtfully. I felt it was a great attribute to my learning experience. I especially enjoyed the special weekly exercises, which personalized the experience for me. The Capstone Project was great too." ⭐⭐⭐⭐⭐ -- Nicole Yeager
"Thank you for this course. I am completely new to Entrepreneurship, yet not totally clueless. This course gave me many things to consider from the true 'business' aspect vs the 'i have a great idea' aspect. What I appreciated most was that I could keep up. Some was a bit over my head, but that showed me where I need to research and 'stretch' myself, but most was very understandable for me as a newbie." ⭐⭐⭐⭐⭐ -- Pamela Dees
"This course is comprehensive. Loads of content. You need to take your time and work at it over several days. It will help if you have a particular ad campaign in mind to relate the info to. The instructor shared lots of practical tips gained from running different types of ad campaigns. If you are serious about using FB ads and not sure where to start then this course can really help you." ⭐⭐⭐⭐⭐ -- Mervyn Smallwood
"I am launching a new platform this year and this was my first business class. I found that it gave me a great framework to understanding the world I am entering. While I still have much work to do this has allowed me to focus my energies in a productive manner. Thank you!" ⭐⭐⭐⭐⭐ -- Aaron Council
"Enjoyed every section. Every section was interesting and added more value while I worked on the side to apply my knowledge to whatever I kept learning. Thank you for such an insightful course! Keep creating great content!" ⭐⭐⭐⭐⭐ -- Jumana Hussain
Become Certified
Gain Access to ALL Coursenvy Courses & Certifications!


After pitching your business idea, you can continue upskilling yourself in our bonus courses (which includes continued access to our private support community)!


All of our courses are asynchronous, enabling learning on your schedule! Our 100% online courses include self-guided modules, pre-recorded video content, and lecture assignments! After finishing each course, students will receive a Certificate of Completion.
✔️ Entrepreneurship: Idea to Launch + The modMBA Capstone Project (Students who complete this module will pitch their business to venture capitalists for a startup investment!) - 25+ lectures, 3+ total hours
—
✔️ Financial Literacy - What I Wish I Learned in School - 1+ total hours
—
✔️ The Online MBA Alternative (We created a perfect clone of the traditional MBA curriculum in the form of free to audit courses offered by top-tier universities like Wharton Business School, University of Michigan, Johns Hopkins University, Harvard University, and more!) - 11 sections, varying total hours
—
✔️ Facebook Ads & Facebook Marketing Mastery - 100+ lectures, 10+ total hours
—
✔️ Social Media Marketing Mastery - 90+ lectures, 8+ total hours
—
✔️ Instagram Marketing Mastery - 20+ lectures, 2+ total hours
—
✔️ Search Engine Optimization (SEO) Mastery - 20+ lectures, 2+ total hours
—
✔️ Email Marketing Mastery - 30+ lectures, 4.5+ total hours
—
✔️ Etsy & eCommerce Mastery - 20+ lectures, 2+ total hours
—
✔️ Amazon FBA Course - How to Sell on Amazon from A to Z - 60+ lectures, 4+ total hours
—
✔️ Advanced Amazon Marketing - The Complete Amazon Ads Course - 20+ lectures, 2.5+ total hours
—
✔️ How to Start an Advertising Agency - 20+ lectures, 3+ total hours
—
✔️ How to Invest in Stocks + The Billionaire Investing Course - 10+ lectures, 1+ total hours
—
✔️ Real Estate 101 - 10+ lectures, 1.5+ total hours
—
✔️ Cryptocurrency Mastery - 20+ lectures, 1+ total hours
—
✔️ The Complete Kickstarter Crowdfunding Success Course - 1+ total hours
—
✔️ How to Build a Website & Lead Capture Pages - 1+ total hours
—
✔️ The Complete Shopify eCommerce Course - 1+ total hours
—
Each student will get access to the over $5,000 worth of courses listed above!